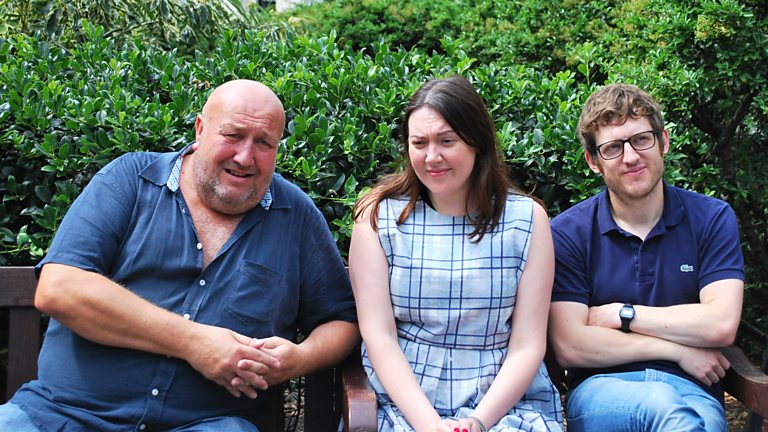 Ankle Tag - Series 3 of the sitcom I co-write with Benjamin Partridge starts on BBC Radio 4 on 28th May. Starring Elis James, Katy Wix and Steve Speirs, the previous series has just been repeated on BBC Radio 4 and is also on BBC Sounds.
I should say, series 3 differs from the previous two in a couple of key ways. First of all, there are 6
episodes in the run, rather than 4 and also, for these ones, the Evans household doesn't have 300 people in their living room laughing at what they are doing. Bit of a continuity error on our part, but never mind.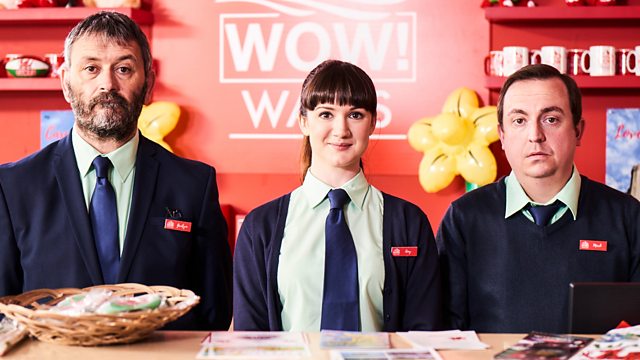 The Other Side Of Tom Jones - This spoof documentary starring Mike Bubbins as Tom Jones and narrated by Michael Sheen, featuring heaps of archive clips taken out of context plus a few familiar voices goes out on BBC Radio Wales on 4th June. I wrote and edited the show, which is part of a week of programming dedicated to Sir Tom's 80th birthday... Although I suspect the other shows will be considerably more factual than ours. But, if you want to hear Tom's role in everything from Apollo 11 to Devolution - and
with contributions from Colin Jackson, Sian Lloyd and Scott Quinnell -

then this is the one for you.
Tourist Trap: The Stay At Home Special - The BBC One Wales TV series about the W
elsh tourist board is on BBC iPlayer as a box set right now. However, during a Zoom call with the rest of the writing team, Sian Harries, Tudur Owen and I wondered how the team at WOW Wales would cope with asking people to stay away from the country, rather than inviting them to cross the border. With a TV show well and truly out of the question right now, Tourist Trap: The Stay At Home Special will be broadcast on BBC Radio Wales at 6.30pm on 22nd June (and be on BBC Sounds afterwards) and will follow some of the characters from the show at home, as they ask people to visit Wales... Later.
Tudur Owen: Zoo - And on the subject of tourism, I acted as script editor on Tudur Owen's latest show for BBC Radio 4, based on the true story of how his dad's entrepreneurial spirit led to his farm being dubbed "The Worst Zoo In Britain" by the News Of The World. The two parts will be broadcast on BBC Radio 4 at 6.30pm on the 17th and 24th of June